Top 10 Cricketers with Strong Throwing Arms Currently in World Cricket
5 min read
Over the years, the cricket world has witnessed an enormous growth as the fan base for this game has been increasing every day. With the last minute win, choking, sledging and lots more, the game has been interesting for the players and audience.
Regarding cricket, there are 3 important elements for the game. First in line is batting. Most batsmen have excelled in this portion. Usually, the captain or vice-captain will come in this category. Few of them are, Kohli, Root, Smith, and Williamson.
Another solid element which is mostly underrated is bowling. People do not realize the importance of bowling as that is the only way to win a Test match. It is a mind game and if a bowler knows to crack it then the victory will come on its way. The last element is fielding which most of the players aren't well versed. However, here are the top 10 cricketers who have the strongest throw currently in world cricket:
10. Mitchell Starc (Australia)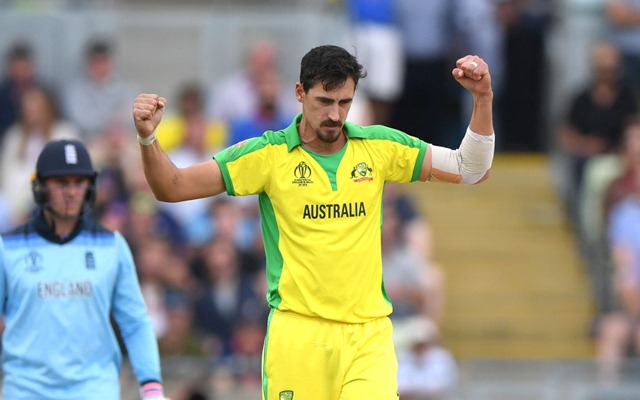 The first word that comes to mind when someone thinks about Mitchell is 'Agression.' He is considered as one of the best bowlers in the world. The left-arm pacer has picked up 255 wickets in Test cricket and 184 wickets in 96 ODI matches played. He holds an excellent economy rate of 5.18 in ODI. At times he unleashes his batting skills too.
Another element that makes him a wholesome cricketer is his brilliant fielding. As he is a fast bowler, he instantly throws the ball to save a boundary or take a wicket. He probably has a strong arm to throw swiftly.