Highest and Lowest totals of the Top 10 T20I teams
6 min read
03. New Zealand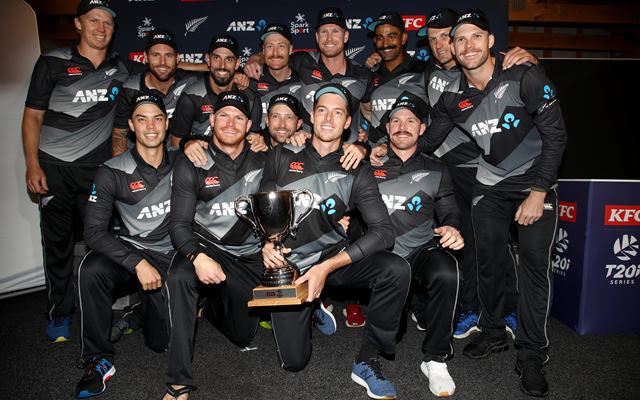 Highest Total – 243
A team which was imposed with high expectations in the cricket world is New Zealand. They have a promising squad but haven't won the 50-over or 20 over World cup till date.
Within a timeframe of two months in 2018, the New Zealand team recorded their highest against two opponents. One was against West Indies which happened on 3rd January 2018 as they beat the men in maroon by 119 runs.
The second one was against Australia as they set a target of 243 runs for the Aussie team. This happened one month later on 16th February 2018. They batted first and Martin Guptill was the star player.
Lowest Total – 60
The tragic day when New Zealand showcased their worst batting was in the 2014 T20 World cup in a match against Sri Lanka. The Kiwi bowlers tried to stop the Sri Lankan batting at 119 and thought that score was achievable. However, the team was totally gone out for 60 runs.