Highest and Lowest totals of the Top 10 T20I teams
6 min read
04. England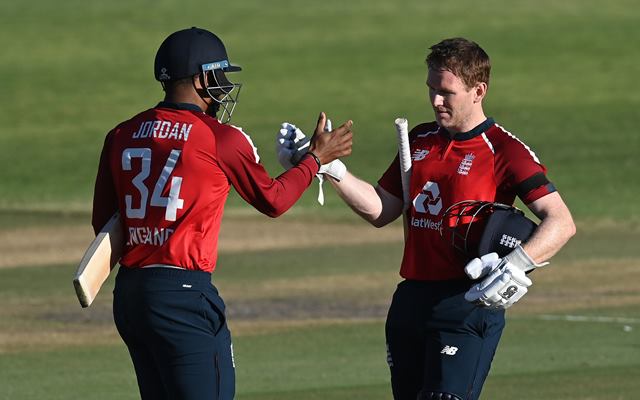 Highest Total – 241
The team that holds the number one position in T20 rankings is England. An efficient team with an enormous amount of power hitters makes their batting line unbeatable. England's best came into limelight under the captaincy of Eoin Morgan during the limited overs cricket.
In November 2019, in a match against New Zealand, two left handed batsmen from England gave a tough play for the opposition. Dawid Malam and Eoin Morgan brutally assaulted the New Zealand bowlers with their incredible batting. Dawid scored 103 in just 51 balls and Morgan hit 91 from his side which summed a total of 241/3.
Lowest Total – 80
In ICC World cupT20 2012, England had marked their lowest total in T20 format.  This match was against India and the England team was washed out for 80 and 90 runs remaining for victory. Craig Kieswetter was the only player who hit some considerable runs. He hit 35 runs and next in line was Jade Dernbach who scored 12 runs at number 11.