5 instances where Rahul Dravid proved superior to Sachin Tendulkar 
5 min read
2. Leading His Side to Successful Chase of 300+ Target While Remaining Unbeaten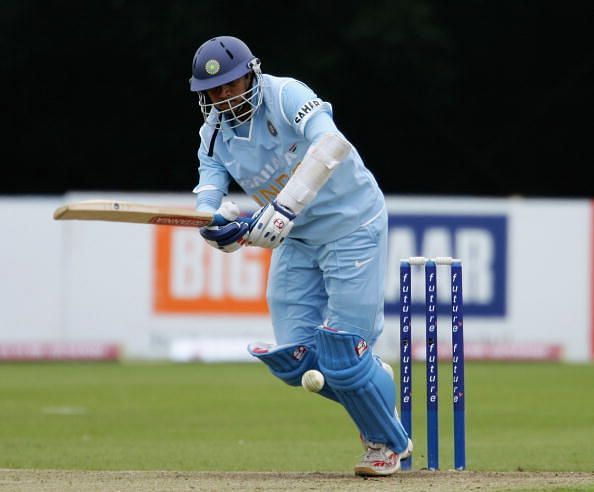 While chasing targets, Sachin was a protagonist and led India to several victories. His magnificent knock in the 1998 triangular series final in Sharjah, which helped India defeat Australia, is legendary.
However, he didn't have much luck chasing 300+ targets, which grew more popular in the 2000s and subsequent decade, and stayed unbeaten till the end.
Yes, Tendulkar was crucial in India's victory over England at The Oval in 2007, when his squad chased down 317 runs. He won the man-of-the-match award for his 94, which provided India with a solid foundation on which to launch their chase. However, he was dismissed when India's total was 156, and it took a great effort from Robin Uthappa to seal the victory in the final over.
Similarly, in 2009, Sachin Tendulkar's 175-run performance almost propelled India to an unlikely victory in Hyderabad, when they needed to chase down 351. He was out with 19 to get off the last three overs, and the lower order ruined a certain victory.
In a game played in Ahmedabad in 2002, though, Dravid had greater luck. The West Indies had set a target of 325 for India to chase under lights. Dravid, who batted at No. 4, batted brilliantly for India, scoring 109* and leading them to an incredible victory.
Sanjay Bangar, who came in at No. 7 and played an unbelievable atypical inning of 57 off just 41 balls, gave him the momentum he needed to overcome the high required run rate.
Remember, this match took place in 2002 when a 300 target was still a tall order. Dravid served as the pivot around which the Indian response grew. He was there at the end, sweat-soaked shirt and all, to help his team to a fantastic victory. This was possibly his best ODI innings, something Tendulkar sadly lacked.