5 instances where Rahul Dravid proved superior to Sachin Tendulkar 
5 min read
We had the unrivaled good fortune of witnessing both Sachin Tendulkar and Rahul Dravid at the pinnacle of their careers as Indian cricket fans who grew to love the game in the 1990s and matured into mature admirers in the 2000s.
For cricket fans, seeing them bat together was the most enjoyable experience. Among all the players of that era, the 'Little Master' and 'The Wall' came the closest to achieving batting perfection.
Obviously, Sachin Tendulkar is the better batsman of the two, but comparing them feels almost criminal since it suggests that Rahul Dravid is inferior, which is blasphemy of the highest order for any Indian cricket fan of our generation.
Cricket, on the other hand, is a game in which the best players are given their own individual differences, allowing them to be recognized and cherished without being overwhelmed by their contemporaries. The same can be said for Dravid.
India's best No. 3 batsman may not have achieved the same soaring heights as his more famous counterpart. However, he has surpassed Tendulkar in certain areas of cricketing achievement. Let us pay honor to this giant by listing some of his achievements that even the 'God of Cricket' misses.
5. 500 Runs in a Test Series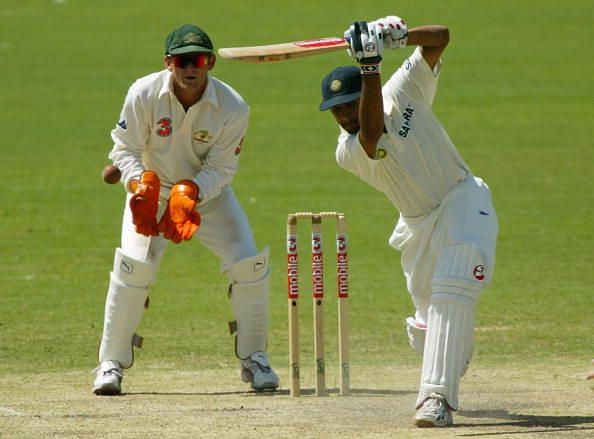 Dravid not only scored over 500 runs twice in a series but also over 600 runs twice in a series, a feat Sachin could not accomplish.
Sachin Tendulkar is often regarded as having every batting record and achievement imaginable. That, however, is not the case. One of the batting records that the great man failed to achieve was 500 runs in a Test series.
But he came close. Sachin missed the coveted mark by just 7 runs in the 2007-08 series in Australia. 'The Wall,' on the other hand, did reach that height twice.
Dravid led India to a spectacular performance in the 2003-04 tour of Australia, amassing 619 runs in four matches to draw the four-match series.
He had accomplished the same thing in England about a year and a half before. Dravid scored 602 runs in the 4-Test series against the host's thanks to three successive hundreds, including a double century.
The fact that he broke not just the 500, but also the 600 barrier in both Australia and England speaks volumes about the grandeur of this Bengaluru legend.
During India's 2006 tour of the West Indies, when he was captain, he came close to breaking the 500-run barrier for the third time but fell four runs short. When he was on form, it's evident that Dravid was relentless.